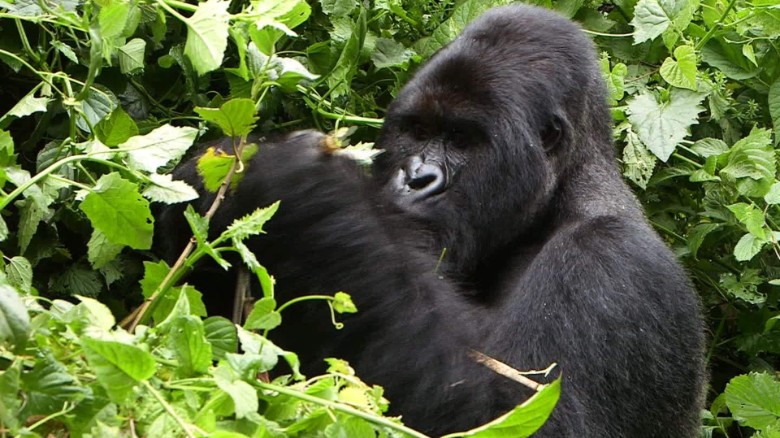 Rwanda Eco Company & Safaris is one of established inbound and outbound Tours and Travel Company offering tours across the Easter Africa managed by professionals in travel and tourism management. With Rwanda Eco Company& Safaris you can experience the soul of Rwanda at first hand. We operate a variety of tailor made itineraries to match our customers' needs. We are specialized in arrangements Gorilla trekking, Golden monkey Trekking, Volcanoes hiking, Chimpanzee trekking, Community based tourism, Nature walk, Hot springs visiting, Caving tour and wildlife safaris ( Lions, Giraffes ,Elephants, Hippo, zebra and many more.
We provide a flexible, diverse and very competitive product tailored to all the range of the market comprising individuals, families, small groups, special interest groups, business travelers, meetings, and incentive and conferences travelers, among others.
Our Vision:
Rwanda Eco Co. & Safaris is a sustainable tourism company that wants to be the leading Safari companies in the Easter Africaby offering the best tours and travel related services at the most competitive prices while still providing quality personalized and tailor-made services by utilizing the expertise of highly qualified staff to address the holistic traveling requirements for group and individual clients as well as corporate and leisure travelers.
Our Mission :
We are committed to provide customer satisfaction by providing to our clients unforgettable and memorable travel experiences by offering quality competitive value for money services that exceed their expectations, and contribute to our sustainable tourism destinations.
Our Values:
Integrity
Trustworthiness
Reliability
Respect for all
Selling Tour Packages:
We provide customer quality services by making them satisfied through the tour package and travel we offer while protecting environment and contributing to local community.
Hotel Reservation:
Rwanda Eco Company organizes for you the most reliable hotels in Rwanda. We reserve for our clients hotels of their choice ranging from luxury hotels to budget. We provide more information on Rwanda accommodation.
Car Hire:
Rwanda Eco Company in delivering memorable journeys, we have one of the youngest fleets in Kigali which includes deluxe air conditioned buses, mini van for groups (ranging from 4 to 30 travelers) and all kinds of medium cars.
Our Team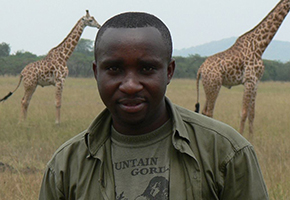 Reginal HAKIZIMANA
Managing Director and Founder
Managing Director and founder of Rwanda Eco Company and Safaris, a graduate of Travel and Tourism. He handles all the business of the company from planning, marketing and implementation of different business activities.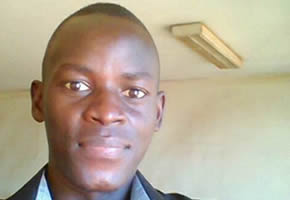 Fred ODYEK
Tour Operations Manager
Fred holds a Bachelors degree in tourism from Makerere University, Diploma in Tourism and Travel Foundation with IATA and Diploma in Tourism and Travel Consultant with IATA. He handles the general planning and execution of safaris for Rwanda Eco Company and Safaris.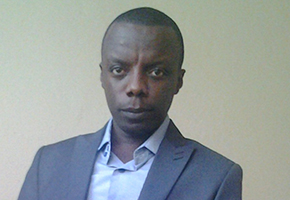 Dedan NISHIMWE
Operations Manager
Operations Manager of Rwanda Eco Company and safaris, a graduate in Travel and Tourism Management. He handles daily operational management; sales development; staff and financial management.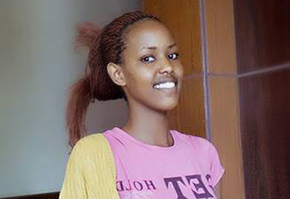 Jeanette NYIRAZUBA
Reservation officer
Reservation officer, a graduate in travel and tourism, she handles the day to day activities of the office namely dealing with client inquiries and reservations.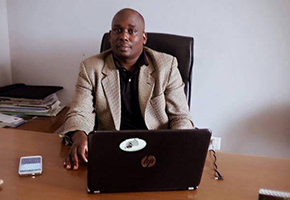 Booker SENTONGO
Tour and Marketing Consultant
Tour and Marketing consultant, a graduate of tourism and international relations. He handles the planning of marketing and tour activities for Rwanda Eco Company and Safaris.
As a safari travel company, we specialize in tailor made safari holidays & private tours in the world's most exciting destination of East Africa, thus Rwanda, Uganda, Kenya, and Tanzania including the islands of Zanzibar. Our bespoke tours are accurately designed by our Safari Travel reservation team of consultants, who will work with you from the very beginning to bring alive your vision and dream trip. Explore our safari travel experiences to some of our most popular destinations and we will create your special holiday.
Top holiday types
We specialize in private, tailor made holidays & experiences, meaning no two trips are the same; however we have varieties of already designed itineraries that we can recommend based on our client satisfaction. We curate itineraries and hotel choices based upon the occasion and our clients' needs and budget.
Whether you are looking to book a luxurious safari, economy safari, group of friends tour, a family safari, gorilla trekking safari, big game wildlife safari, community encounter, chimpanzee trekking safari, nature walks, hiking safaris, fishing safari, bird watching tours or an adventure into the remote parts of East Africa, our reservation team will help you design an itinerary that's both unforgettable and inspirational at the end.
Browse our most popular holiday types on our website, or book a consultation with our reservation team who are always more than ready to attend to you through our email contact.
Responsible Travel.
As our logo say, "All about Ecotourism"; our commitment at Rwanda Eco Company and Safaris is to do everything we can to create a positive impact of tourism the local community and the environment in general!
We have pattern with organization which do support conservation such as Travel Life in order to work hand in hand and create awareness of conservation, and a positive impact of tourism to a destination as we mitigate the negative impacts.